Natural Hair Colors
is an ISO 9001:2000 Certified Company. Quality has always been at the very forefront of our pursuits. We are dedicated to provide superior quality products through an efficient quality management scheme to satisfy & fulfill the submitted & unspoken demands of our customers. All ingredients are thoroughly tested and purified by the best processes available. Each process is hygienic in nature and every effort is undertaken to preserve the natural goodness of herbs which form an essential ingredients of all our natural products.
With the assistance of our quality controlling department, we stringently watch each and every stages of the product manufacturing process. This procedure begins right from the procurement of herbs and herbal extracts to the production of final range. Extracting henna leaves from reliable sources to its proper drying and grinding is done in front of our experts. We ensure that the henna powder is free from dust and pollution. We procure pure and natural herbs & herbal extracts to ensure that our products are free from any sort of skin allergy and provide welfare to the wellness of the end user or customers. Using natural ingredients and henna powder we produce our range of hair colors. Before making our products available to the end consumers, we ensure that they are tested on skin and hair of our in-house employees so that the exact color is attained without any side effects.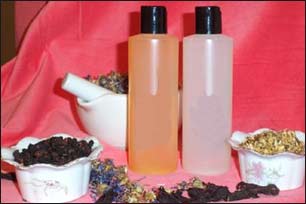 We, at
Natural Hair Colors
, India, are committed to our customers, to produce the consistent quality products we are known for. We will continue to pack the goodness of henna in each gram of our produce. Whatever we produce is of optimum quality.
In order to be No. 1, our organization's prime concern is to offer ultimate customer satisfaction. Hence, providing premium quality at most efficient price is the major focal point. In addition with providing benefits to the customers, our company also puts extreme importance on developing cognizance among the end-users about the various advantages of herbal products for beauty and health care.
» Send Online Enquiry