Henna powder is like a natural base used for various purposes like for hair coloring, conditioning and body decoration. It is extensively used as a raw material to make a variety of henna products for use on face, body and hair in an easy form so that we can stimulate the natural properties of herbal henna powder in our daily life.
In the making and manufacturing of supreme quality of herbal henna powder,
step by step procedure is
followed :
Step1:
Leaves of henna plant are picked off from fields or natural surroundings done manually by engaging man power
Step2:
Then the leaves are collected and sorted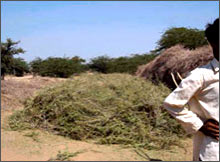 Step3:
In sorting procedure leaves which are fresh and are without any diseases or defect are selected for further processing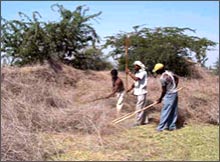 Step4:
Then leaves are dried placing them in an open environment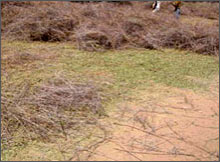 Step5:
Finally leaves of henna plant are grinded in semi and fully automated machines
Packaging of Henna Powder After Manufacturing Process :
Packing and sealing of finished herbal henna powder is carefully done. For extra freshness sometime double packing is done and packets are made containing different quantities using electronic weighing machine depending upon the requirement of buyers.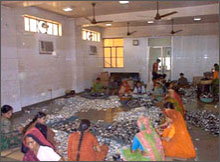 Henna powder is manufactured from 100% natural and fresh leaves and processed with utmost care. Rigorous grinding and sieving process makes very fine and superior quality henna powder. Henna powder is like a nature's gift to mankind. In different parts of world it is known by different names like Al-Khanna, Al-henna, Egyptian Privet, Henne, Jamaica Mignonette, Mehndi Mendee and Smooth Lawsonia.
Send Enquiry