The effectiveness of all herbal product depends highly on the packaging of these products. Packaging of the natural hair care products plays an essential role in the brand image of the products. Considering this, we pack all our natural products and other accessories in hygienic packs or containers, which are further packaged in jute bags, paper packs and poly packs.
We, as a trusted supplier, assure to drive home all our natural products in the best packaging. We use a set of innovative filling and waterproofing machines that enable us to deliver products that are packed as per set standards. The most noticeable aspect of our packaging includes moisture proof packaging, leak proof packaging and anti-tampering measures.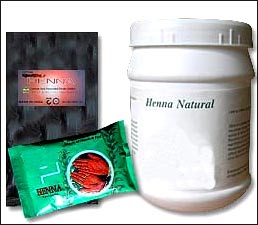 Our hair colors are available in 50 gms box packing for retailers. Each box has four 10 gms sachets. The bulk packing in aluminum foil pouches of 500 / 1000 gms is also available for whole sale buyers / importers. Impression Cosmetics also produces and sells 100% Natural Henna in 75 gms in an attractive retail packs applicable for both hair and hand decoration for many occasions.
Furthermore, every product is individually labeled that provides the storage, usage & composition details. To meet the urgent & straightaway production & sales necessities, we have alleviated ourselves with a spacious storage warehouse facility. This enables us to store large volumes of raw materials & completed products in well-unintegrated mode. Our warehouses are fitted out with temperature & humidness controllers, fire safety instrumentation & other protection characteristics. We also offer bulk packaging of our products according to the client's specifications.
With extreme caution towards fabricating and promising quality, our organization does not leave any stone unturned for putting in our products safely. We make sure that all the products are stored under insured temperature and are packed using quality packaging material in order to preserve their safety levels till the time it reaches at the final destination.
» Send Online Enquiry